A Suite of Marketing Technologies That Is Easy to Use
All of our products are integrated with one another,
meaning you can easily create content to push to multiple outlets.
Digital Signage System
Simple, Inexpensive In-Store Advertising TV System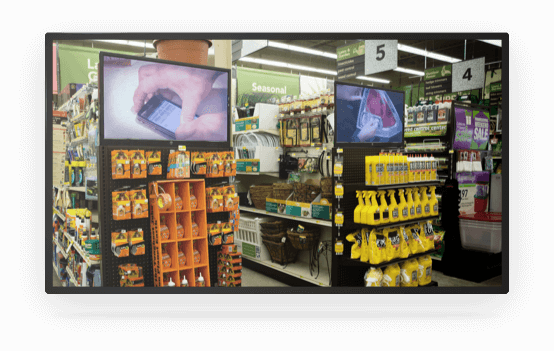 Plug our EZ-AD media player into any flat-screen TV and automatically turn it into an in-store TV advertising board. Then log into ezadtv.com and create your content. We have thousands of videos & templates to choose from, so you can quickly create digital advertising monitors in your store. With EZ-AD's in-store TV advertising software, creating digital ads has never been so easy.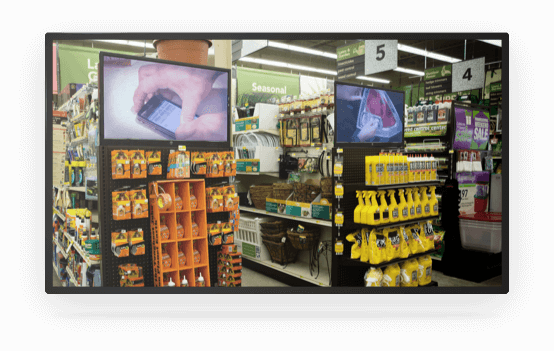 Print Signs
Quickly generate signs from product SKUs or UPCs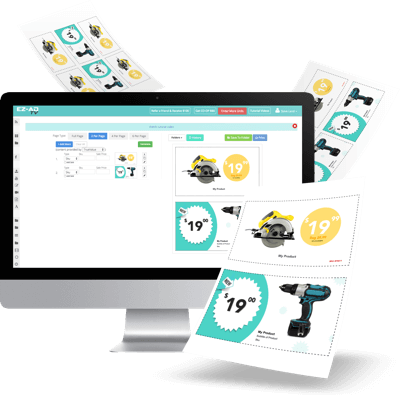 The easiest print sign feature that automatically makes product signs based on a UPC/SKU or a custom message. EZ-AD has over 1.8 million products in its catalog across all industries. Create multiple signs with a variety of templates, layouts & sizes in a matter of seconds, and print away.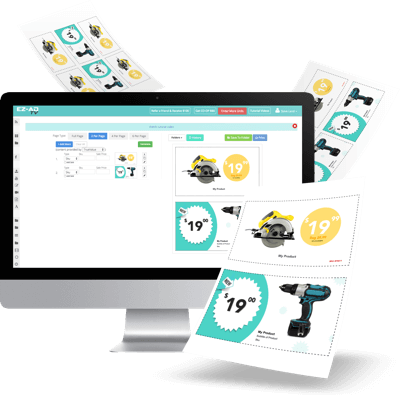 Clear & Simple Pricing
No Contract • No Commitment • No Hidden Fees
Digital Signage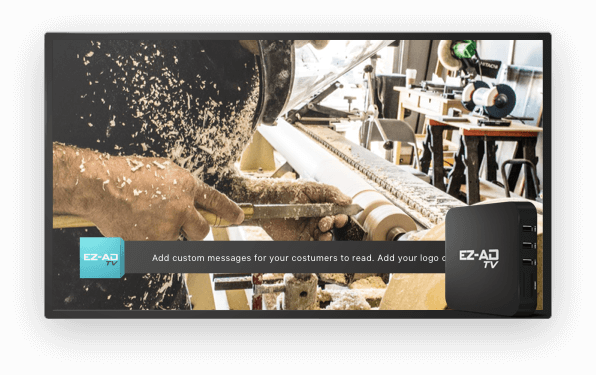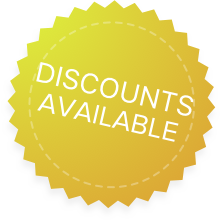 Unit Price
$150/unit
Monthly Fee
starts at $55
View Monthly Plans
Start Order
Social Media Manager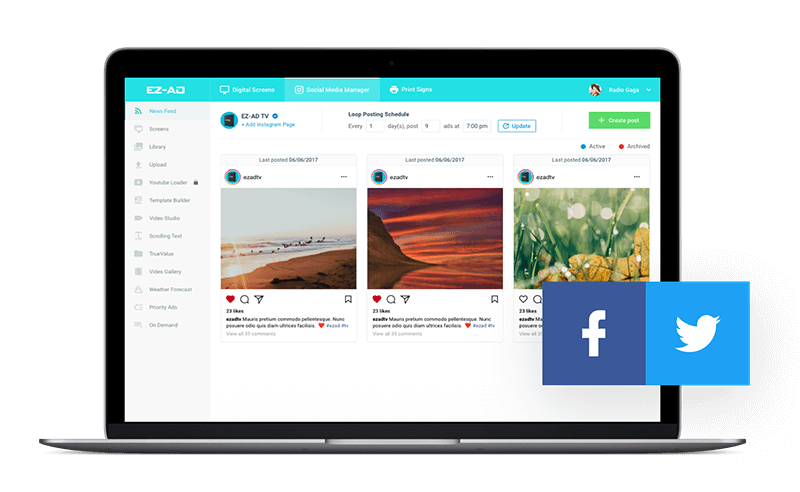 30-day Trial
FREE
After Trial
$20/account
discounts available for multiple accounts
Get Your Free Account
Print Signs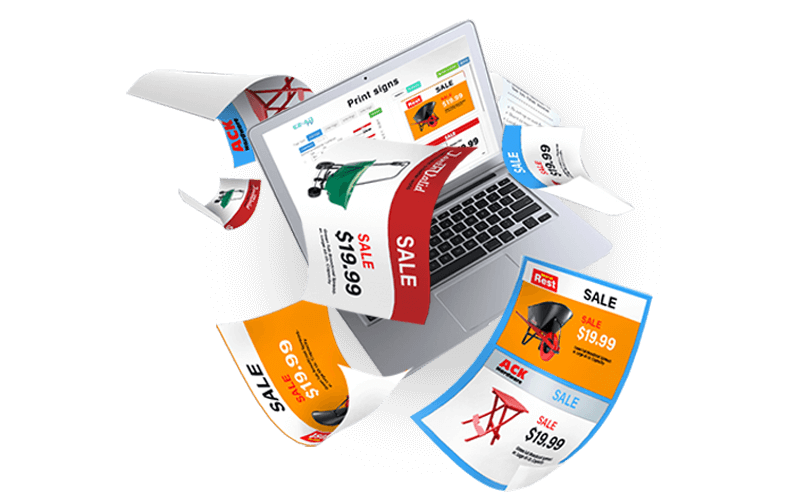 Limited Time Offer
Monthly Pricing
$34.99
Try It Out For FREE!
Over
30,000 Sold

in 7 Countries, Some to Notable Customers Like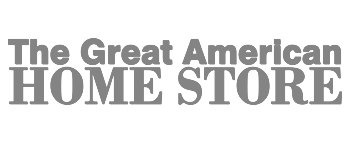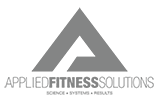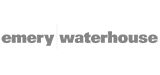 A Platform Driven by Artificial Intelligence
Using predictive analytics, EZ-AD can suggest what to advertise, find relevant ads and suggest marketing approaches.
Learn more about EZ-AD AI
Tons of Features to Automate Content Creation
EZ-AD includes tons of customizable, ready-made content. It can even help you create it yourself!
Template Builder
Make signs using pre-made templates! Enter any product SKU/UPC
EZ-AD has the simplest template builder that allows you to create signs using thousands of pre-made templates. Choose based on holiday or theme and quickly enter in your information. You can also import images using only a URL, or create a product sign by entering a UPC.
Watch Video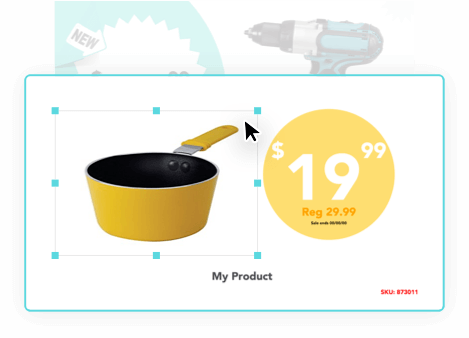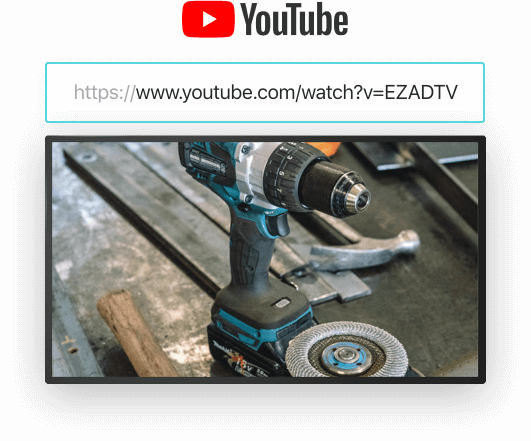 YouTube Loader
Load videos from YouTube with just the URL
In a matter of seconds, you can load your favorite YouTube videos directly on your EZ-AD player. Simply copy & paste the URL of the video into our YouTube Loader, and within 5-10 minutes your YouTube video will display directly on your EZ-AD screen.
Watch Video
View Feature
Vendor Gallery
A directory of over 250,000 videos from popular brands & vendors
Choose from thousands of product advertisements ready-to-go across all industries. We have videos ranging from hardware vendors (eg. Dewalt, Scott's), to cleaning supplies (eg. Windex, Simple Green), and beauty suppliers (eg. L'Oreal, Aveda) or grocery (eg. Kellogg's, Nestle). Videos are updated on a daily basis and can be instantly added onto your EZ-AD screen.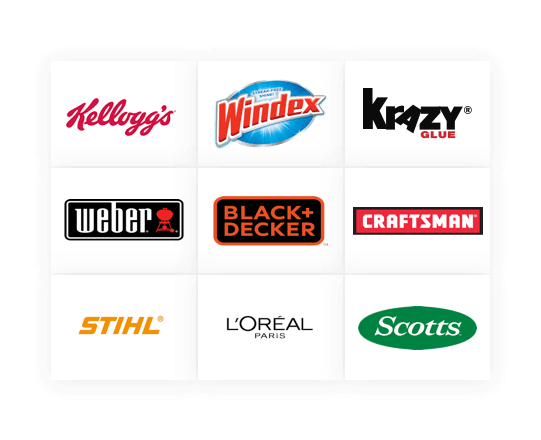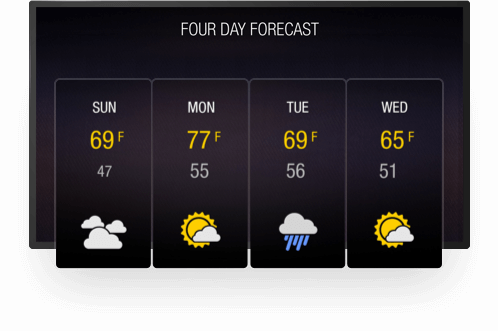 Weather Forecast
Enter your location & get the weather displayed each day
Get the weather feed directly on your EZ-AD screen. Show on one or multiple screens and select from different themes and templates. The system will auto update each hour, always giving you the latest forecast.
Watch Video
Video Studio
Create & edit videos on the fly, like a pro!
Video Studio brings video editing functions to your fingertips. The simple interface allows you to create video content in minutes. You can import videos from YouTube or upload your own content. After importing the video, easily add text, images or effects to your video!
Watch Video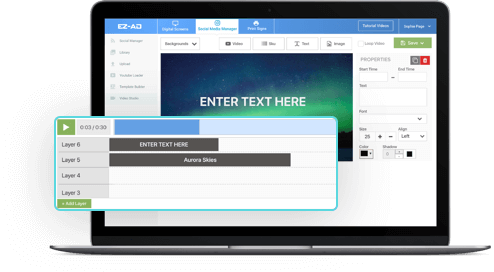 Over 1.8 Million Products
All different types of products across different industries
EZ-AD supports over 1.8 million products. We can cover any industry and will work with you to import your products to make content creation easy & automated! We can also link into your POS system and grab valuable product data to integrate your marketing.
Watch Video
More Features

Live TV

Powerful 4k Video

Zones

Mobile App

Sign Preview

Digital Sound

Geo-fencing
Full HD

Interactive
FAQs
EZ-AD is a suite of marketing technologies which allow you to easily & effectively market products to your customers. Thousands of businesses and several national corporations use EZ-AD to build, manage & distribute their digital ads. EZ-AD believes in unifying all digital advertising features on one easy-to-use platform. This includes Digital Signage, Social Media Manager, Print Signs & many more features. EZ-AD is simple & inexpensive and comes with tons of great content to help you automate your content creation process.
Want to Learn More?
Fill out this form and our associates will contact you soon